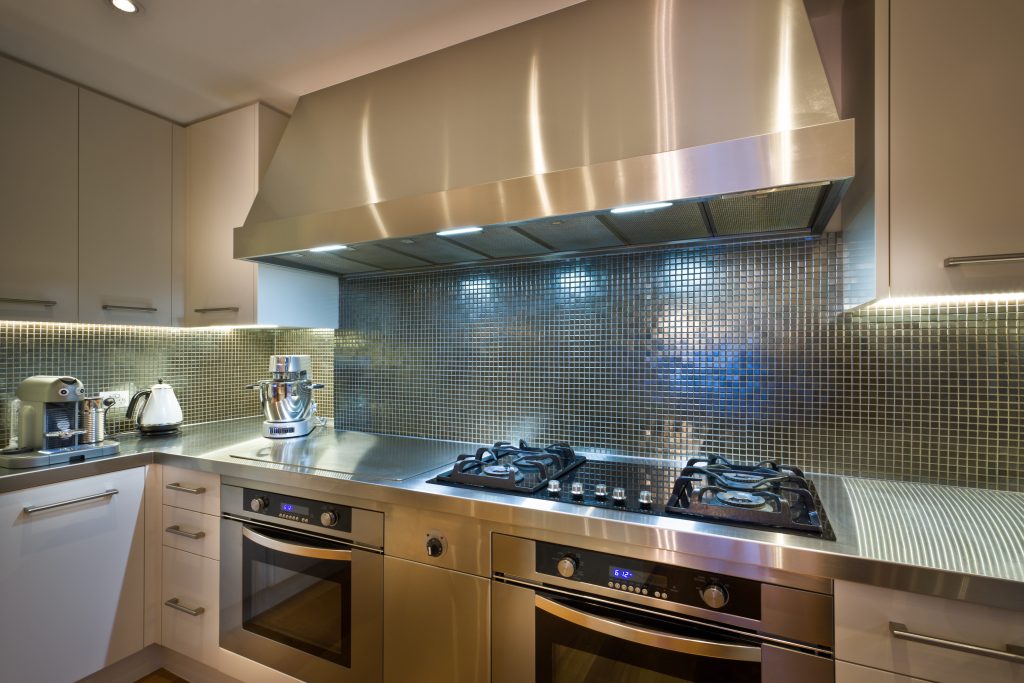 Our Plumbers can help you with your kitchen
Your new kitchen:
Full new kitchen plumbing installation
Dishwasher installation and hose replacement
Cooktop installation
Installing sinks and mixer taps
Installing tap water filter
Repairing you plumbing issues:
Repairs to stiff or loose taps or fittings
Repairing mixer taps
Repairs after water damage to kitchen cabinets and drawers
Dishwasher plumbing
Sink Plumbing
Leak detection
Plumbing maintenance and repairs to kitchen appliances
Detection of sources of drain odour, and solutions
Installation of Grease Traps plus cleaning, repairs and maintenance
Get to know our others services:
The kitchen is said to be the heart of the home. Creating one that invites family and friends to stay a while without sacrificing functionality is necessary for the long-term enjoyment of this versatile room in the house. Whether your property needs a brand-new kitchen or a renovation of one that already exists, Sydney Metro Plumbing can help.
More than any other feature, kitchens focus on plumbing. If it does not work properly, nothing else can make up for it. For any plumbing job, large or small, we offer experienced and professional skills coupled with fast service that will make your kitchen plumbing operational again quickly.
Does your house need a complete kitchen renovation, or simply a new dishwasher or faucet?
No matter how small or large a kitchen job is, our professional plumbing teams are ready to tackle it. If your kitchen faucet leaks, we can come out just to replace the tap's washer. Clogged drains can be cleared with minimal time and disruption.
We also offer gas plumbing work from our fully licensed experts. This extends the range of our capabilities to include cooktops and ovens as well as appliances that primarily use water.
Every company vehicle that comes to a house to fix the plumbing carries with it a current selection of the most stylish kitchen taps and other fixtures. This means no last-minute trips to a store to pick out something new if your faucets need to be replaced. We bring everything straight to your door so your kitchen is up and running again as soon as possible without sacrificing style.
Full Kitchen Renovation Assistance
 Every appliance or fixture connected to either water or gas is covered by our experienced and knowledgeable team. We will disconnect and remove any old ones and install new options to give you a fully functional, more efficient, and more stylish kitchen. Sydney Metro Plumbing can work together with any other contractors or cabinet installers to find the best schedule for installation projects. The technicians can quickly hook up gas ovens or stove tops, dishwashers, and the kitchen sink with ease.
The kitchen plumbing services we provide include:
Clearing clogs from kitchen drains so the sink runs smoothly again
Clear, remove and replace under-sink disposal units
Stop leaks in existing kitchen taps or replace them with new versions
Hook up water filtration systems
Repair plumbing or completely replace dishwashers
Connect necessary water lines to refrigerators
Properly install gas stoves and ovens
Every other possible plumbing need in your home kitchen
Locations
We offer our service all around Sydney 24 hours a day 7 days a week. We not only take your calls at any time of the day, we commence work immediately; ensuring that the most urgent jobs are given the highest priority. Sydney Metropolitan Plumbing services the following areas:
THE HILLS DISTRICT
THE WESTERN SUBURBS
BLUE MOUNTAINS
LOWER BLUE MOUNTAINS
NORTHERN BEACHES
SOUTHERN SYDNEY
EASTERN SUBURBS
SOUTH-WEST SYDNEY
NORTH SHORE